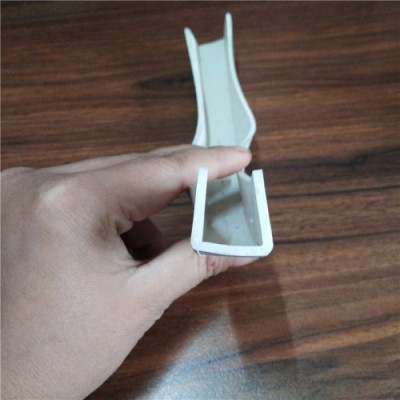 Vibrating screen u shape seal strip
Vibrating screen sealing strip is mainly used on the screen frame and dust cover. It also named vibrating screen sealing ring.It can better seal the connection between the screen frame and prevent material leakage. At the same time, it can effectively reduce the destructive force of the screen frame in vibration. It is an indispensable part of the vibration screen. The commonly used sealing strip can be divided into U-type and V-type, and the commonly used materials are Rubber, silicone and polyurethane seal strips. The performance, advantages and disadvantages of each material are different.
1.Rubber sealing ring is the most commonly used sealing ring accessories in vibration screen equipment. Generally, rubber sealing rings are assembled on the standard machine without special requirements. Advantages: Low cost, stable performance. Disadvantage: poor performance in corrosion resistance, high temperature resistance and oil resistance.
2.Silicone seals are mainly used for materials with special characteristics, such as high temperature, oiliness, corrosiveness and other materials. Advantages: stable chemical properties, strong thermal stability, high adsorption performance, relatively high mechanical strength. Certain special formulations of silicone rubber can also withstand extreme low temperatures, such as cryogenic sealing rings. Disadvantage: relatively high cost, not suitable for most of the thick shrinkage solvents, oils, thick shrinkage acid and diluted sodium hydroxide.