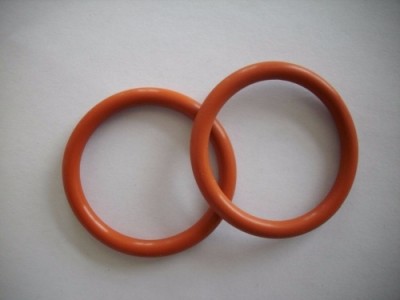 Rubber ring
Rubber O-ring has excellent sealing performance and high working life. The working life of dynamic pressure sealing is 5-10 times higher than that of conventional rubber sealing products, and the maximum can be tens of times. Under some conditions, it can be the same as the sealing matrix.
Mainly used for sealing occasions.
Scope of application
Rubber O-ring is suitable for installing on various mechanical equipment. It can seal at specified temperature, pressure, and in different liquid and gas media under static or moving conditions. In sanitary ware, ship, automobile, hardware, electronics, toys, electrical appliances, aerospace equipment, machinery, as well as various instruments and meters, a large number of types of sealing elements are used. Rubber O-ring is mainly used for static sealing and reciprocating motion sealing. When used for rotary motion seal, it is limited to low speed rotary seal device. Rubber O-ring is usually installed in the groove with rectangular cross-section on the outer or inner circle to seal. Rubber O-ring still plays a good sealing and shock absorption role in oil resistance, acid-base, grinding, chemical erosion and other environments. Therefore, rubber O-ring is one of the most widely used seals in hydraulic and pneumatic transmission systems.
advantage
Compared with other sealing rings, rubber O-ring has the following advantages:
1. Suitable for various sealing forms: static seal, dynamic seal,
Suitable for all kinds of materials, sizes and grooves have been standardized, interchangeability is strong.
2. Suitable for a variety of motion modes: rotational motion, axial reciprocating motion or combined motion (e.g. rotational reciprocating combined motion)
3. Suitable for various sealing media: oil, water, gas, chemical or other mixed media
By choosing suitable rubber material and proper formulation design, the effective sealing effect on oil, water, air, gas and various chemical media can be realized. Temperature can be used in a wide range (- 60 +220) and pressure can reach 1500 Kg/cm2 in fixed use (combined with reinforcing ring).
4. Simple design, compact structure and convenient assembly and disassembly
The cross-section structure of rubber O-ring is very simple, and it has self-sealing effect and reliable sealing performance. Because the structure of rubber O-ring itself and installation part is extremely simple and standardized, it is very easy to install and replace.
5. Variety of materials
It can be selected according to different fluids: NBR, FKM, SIL, EPDM, CR, NR, HNBR, IIR, FLS, etc.
6.Low Cost
Material analysis of rubber sealing ring:
1. FKM: It has high temperature resistance, strong oxidant resistance, oil resistance, acid and alkali resistance. It is usually used in high temperature, high vacuum and high pressure environment, and is suitable for oil environment.
2. Silicone: It has outstanding high and low temperature resistance, ozone resistance and weather aging resistance.
3. NBR: It has good oil resistance and aromatic solvent resistance.
4. Ethylene propylene trioxide: It has good heat resistance, weather resistance and ozone aging properties.
Silicone o ring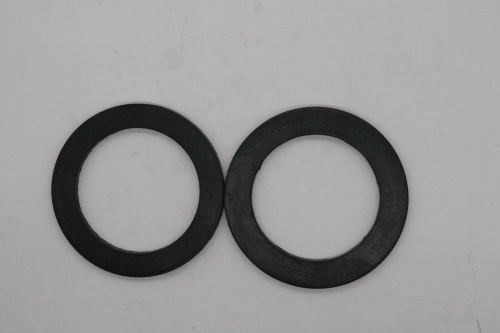 EPDM Rubber o ring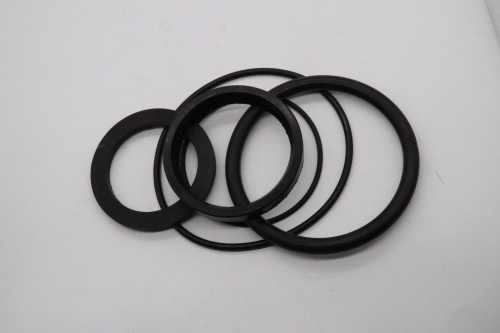 NR rubber o ring

NBR Rubber o ring

CR Rubber o ring