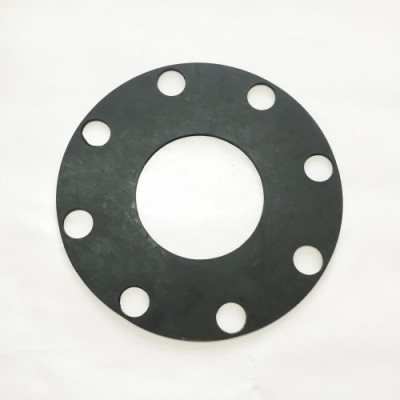 Flange rubber gasket
Flange gasket is divided into asbestos cushion, rubber gasket, graphite gasket, metal winding gasket (basic type) which is made of standard high quality SS304, SS316 ("V" or "W") metal strip and other alloy materials overlapping with graphite, asbestos, PTFE, asbestos-free flexible materials and spirally wound each other. The metal strip is fixed by spot welding at the beginning and end. Its function is to place it between two flanges to act as a seal.
Rubber gaskets are mechanical seals that prevent leaks between separate substrate sections.
The rubber gaskets are cut from rubber sheets or mould pressing.
Any sizes and shapes can be produced.
Whether you need one part, or one million parts, our gasket division can cut just about any size and shape that you can imagine, from just about any material.
Working Pressure:≤300Mpa