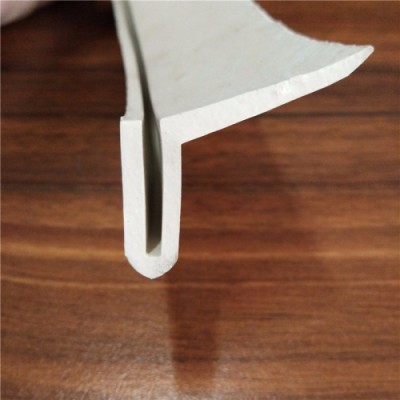 Rubber real strip
It is used in railway locomotives, automobiles, airplanes, high-rise buildings, refrigerators and various industrial parts to prevent dust, air and water from entering the system.
It consists of sealing and installation.
This kind of product mainly uses the elasticity of lip, cavity, flange and other parts in the body structure and the contact pressure produced by the surface of the assembled coupling (glass, metal parts, etc.) to seal and decorate.
It is generally used in the range of - 50 ~ 70 C.
It can be divided into solid tape, hollow tape, sponge tape and composite tape. According to the use location and conditions, different cross-section structures can be designed
Considering the requirements of ageing resistance and ozone resistance, the rubber with excellent ageing resistance, such as chloroprene rubber, ethylene propylene rubber, silicone rubber, natural-chloroprene-styrene-butadiene rubber and rubber-plastic compound, is generally used.
The manufacturing methods are continuous vulcanization by extrusion, vulcanization by extrusion vulcanization tank or vulcanization by moulding.